Fast, Reliable Service.
Call J&A Today
(631) 665.8888
| | | | |
| --- | --- | --- | --- |
| | | | |
| | | | |
| | | | CATERING HALL SERVICE |
| | | | |
| | | | PRIVATE PARTIES |
| | | | |
| | | | OFF SITE LINEN RENTALS |
| | | | |
| | | | SPAS & COUNTRY CLUBS |
| | | | |
| | | | RUGS AND CARPETS |
| | | | |
| | | | CUSTOM AND LOGO RUGS |
| | | | |
| | | | TENT CLEANING |
| | | | |
| | | | CHEF WEAR - COATS, SHIRTS, PANTS, HATS |
| | | | |
| | | | UNIFORMS |
| | | | |
| | | | APRONS |
| | | | |
| | | | NAPKINS & TABLE LINEN |
| | | | |
| | | | TOWELS AND RAGS |
| | | | |
| | | | |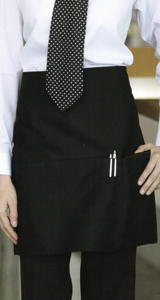 Also See
Aprons and Towels

Services
During the past six decades, J&A has proven themselves to be one of the most trusted and reliable providers of chef wear, linens, towels and uniforms in the industry. Unlike other laundry and linen providers who may offer "drop and go" services, J&A distinguishes itself in the industry by providing pick up, cleaning, delivery, "nice and neat" shelf restocking and custom inventory services.Their clientele includes hundreds of delis, pizzerias, restaurants, catering halls, country clubs and spas, as well as tanning salons, fitness gyms, and assisted living facilities throughout Long Island. Emergency services as well as off site rentals for both commercial and residential events and catering is also available. Additional services also include tent cleaning services, specialty tablecloth cleaning and maintenance, and color pairing linen consultation services for both commercial and residential clients.
We specialize in five areas:
Linen Rental Services
Customer Owned Good (COG) - Outsourced Laundry Services
Weekly Laundering for Country Clubs and Catering Halls
Emergency Linen and Laundry Services
Seasonal Services - Tents/Orientations/Camps
Linen Rental Services
We own the inventory and you only order what you need, when you need it. Simply hire us and forget about it. If we don't have the linen item you need we will source it for you. Products available for rent include:
Tablecloths
Napkins
Aprons and Chef Wear

Runner Mats
Uniforms
Custom Embroidery
Towels - all kinds

Mop/Broom Heads
Customer Owned Goods (COG) - Outsourced Laundry Services
If you choose to own your inventory as the most cost effective model for your business, we can provide expert laundry and inventory management for the following items:
Napkins
Tablecloths
Towels
Sheets
Gowns
Bedspreads
Blankets
Pillows
J&A COAT, APRON, TOWEL AND LINEN SERVICE provides professional cleaning and delivery service for linens, towels, rugs, uniforms, and chef wear to the Long Island restaurant industry. "Nice and Neat" shelf restocking and custom inventory management are the hallmark of our service.
COATS
APRONS
BISTRO APRONS
COLORED APRONS
GOWNS
UNIFORM PANTS
UNIFORM SHIRTS
KITCHEN TOWELS
BAR MOPS
MASSAGE TOWELS
BARBER TOWELS
BATH TOWELS
RAG TOWELS
NAPKINS
MATS
TABLECLOTHS
BANQUET TABLECLOTHS
ROUND TABLECLOTHS
TABLESKIRTS
CHAIRCOVERS
FITTED SHEETS
FLAT SHEETS
PILLOWCASES
WASHCLOTHS
BLANKETS
RUGS
CARPETS